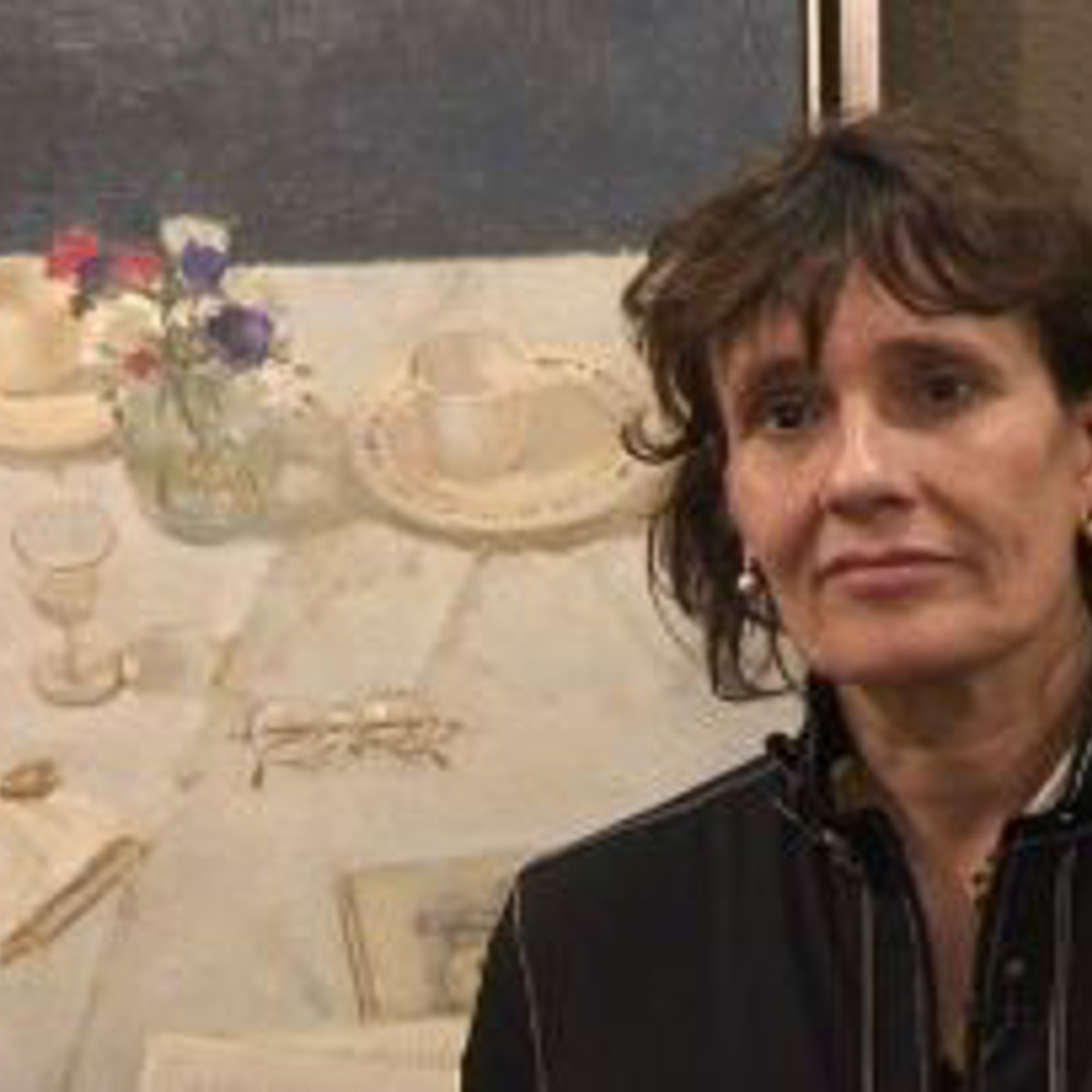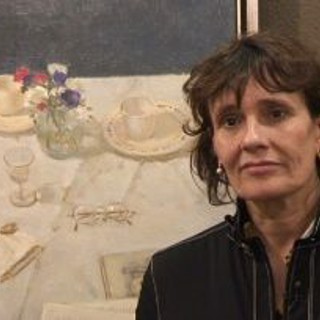 Alicia Grau was born in 1955 in Barcelona, Spain. She began her artistic schooling and training at a very young age by attending the La Escuela de Artes y Oficios. Grau graduated from the institution when she was 18 and received a Procedimentos Pictoricos. She began her life as an artist early in her adult years.
Since her schooling, Grau has shown her paintings in many different exhibitions. Her individual exhibitions include: Galeria Anquin's, Reus, Tarragona, Galeria Nova, Malaga, Art i Traca, Olot, Girona, Galeria Coarte, La Coruna in 1998 and Galeria Pizarro, Valencia, Galeria Foz, Stiges, Bar- celona in 1999. Grau has also participated in several collective exhibi- tions as well, including: INTERARTE 99, Valencia, ARTEXPO 99, Barcelona con Galeria Sadurni, Vic, Barcelona XXVI Salon de Mayo Galeria Anuin's, Reus, Tarragona, and ART PALM BEACH 99 with Galeria Florida, Caracas, Venezuela.
"Her works, formed by successive layers of color, each of which leaves its mark and creates nuances, enshrine a precise draftsmanship in which detail is subsumed to the mastery of the composition. Hers is a carefully considered and well-wrought work."
- J. Llop S. (author)
Due to this "well-wrought work", Alicia Grau has received many awards and recognition over the years including: 1986 III Premio Concurso de Pintura SECETA, Barcelona, Segundo Premio en el III Concurso de Pintura Mercabarna, Barcelona, 1998 II Premio Acuarela Prat de Llobregat, Bar- celona, 1990 Premio DHL Worldwide Express, Barcelona, 1992 Premio de Pintura Valenti, 1997 Premio DONART Homenaje a Coco Chanel Finalista, 1998 Premio DONART "El Bodegon Clasico y Contemporaneo" Finalista, VIV Premio de Pintura Tomas Boix.
Read More