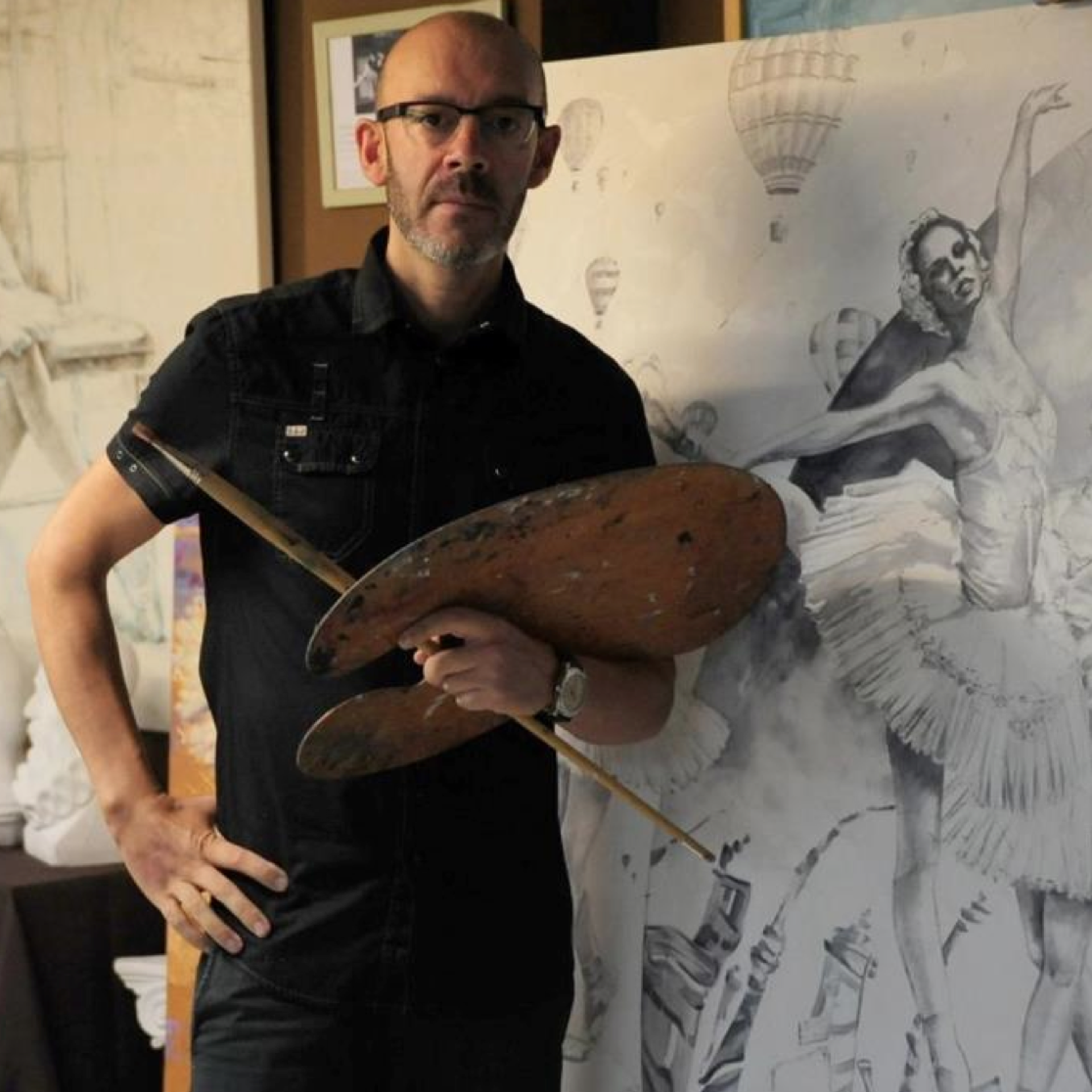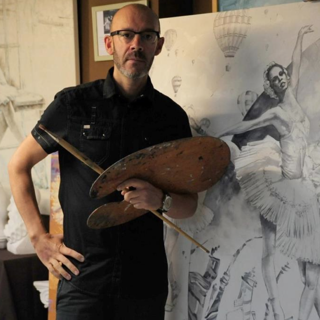 Torres: Patterns in Motion
Throughout his evolution as a painter, Antonio Torres has dedicated himself to one recurring
theme. Ballet dancers from all over the world showcase graceful poses and elegant costumes in
every captivating painting. Fascinated with ballerinas' patterns of movement and psychological
dedication, Torres skillfully captures their mastery of performance by depicting their varied
demeanors both on and off the stage.

While Torres portrays notable dancers from all over the world, his work is categorized into
various series inspired by a different ballerina. His current Contrasts series provide striking
distinctions between light and shade frequently placed in intimate settings.

Contrasts commonly provides rarely accessible views of dancers in private moments of
reflection prior to taking the stage. The dramatic contrast between areas of light and darkness,
or chiaroscuro, highlights the inner contemplation of the dancer. This strategically raises
awareness of the mental fortitude required by a ballerina, a frequently overlooked aspect of
performance in comparison to the demanding physical stipulations. Various performers are
depicted, though Torres cites Spanish dancer Mar Ronda as the principal source of inspiration
for this series, stating "Her elegance inspires me to paint scenes that allow the viewer to
glimpse into private moments right before she takes the stage." A member of the prestigious
Pas de Quatre Association of Denia, Spain, and one of the first ballerinas to model for Torres,
Ronda frequently appears in paintings that highlight her elegance as a dancer and her
dedication to ballet's mental preparation. Paintings such as Downed in Blue depict Ronda in a
state of resolute concentration prior to a recital. Torres slightly blurs the boundaries between
her silhouette and the stage to suggest she has become completely absorbed by her thoughts.
Read More