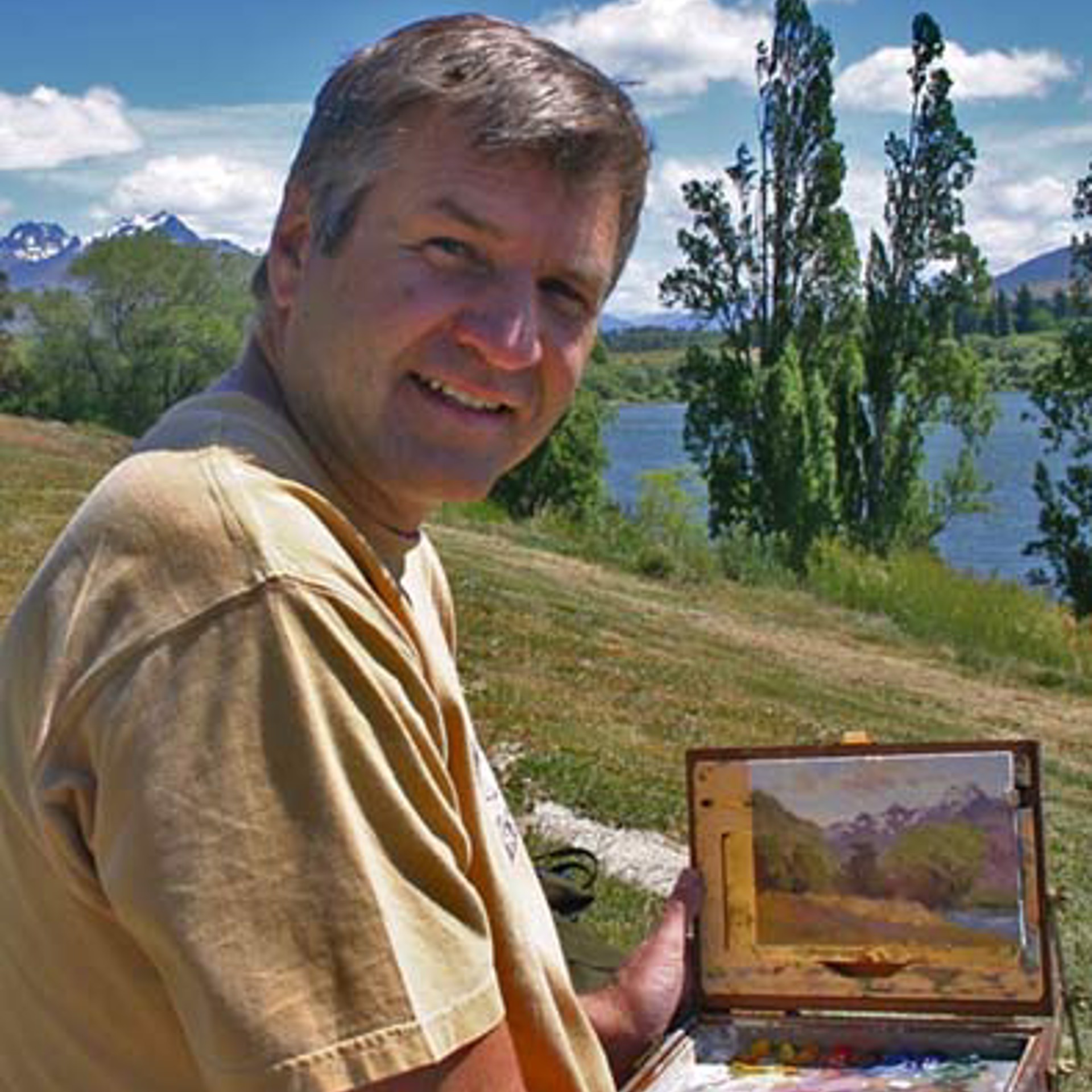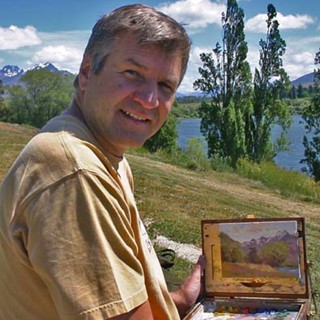 Brent Jensen won Best of Show at the 21st Annual American Impressionist Society's National Juried Exhibition which comes with a $12,000 cash prize. He maintains signature member status with this art association along with the American Society of Marine Artists and Oil Painters of America.
Brent's passion for Impressionist oil painting began at an early age. He followed his dream by earning a B.A. in Art from the University of Utah. He owned a successful architectural illustration company for 12 years. Since 2007, Brent has devoted his full-time energy to oil painting.
For inspiration, Brent travels throughout America painting cityscapes, landscapes, and seascape scenes. His numerous European trips also inspire his compositions. Fresh flowers, fruit, and various vessels collected over the years create inspiration for his still-life oil paintings.
Brent is a featured artist in the book, Oil Painting with the Masters and has published articles in International Artist, Southwest Art, Art of the West, and American Art Collector magazines.
As a traditional Impressionist style oil painter, his painting technique uses a loose approach, limited palette, and objective perspective. This allows any two viewers to differently interpret one of his paintings. He believes a properly selected composition that is well-executed brings a lifetime of enjoyment to a collector.
Read More