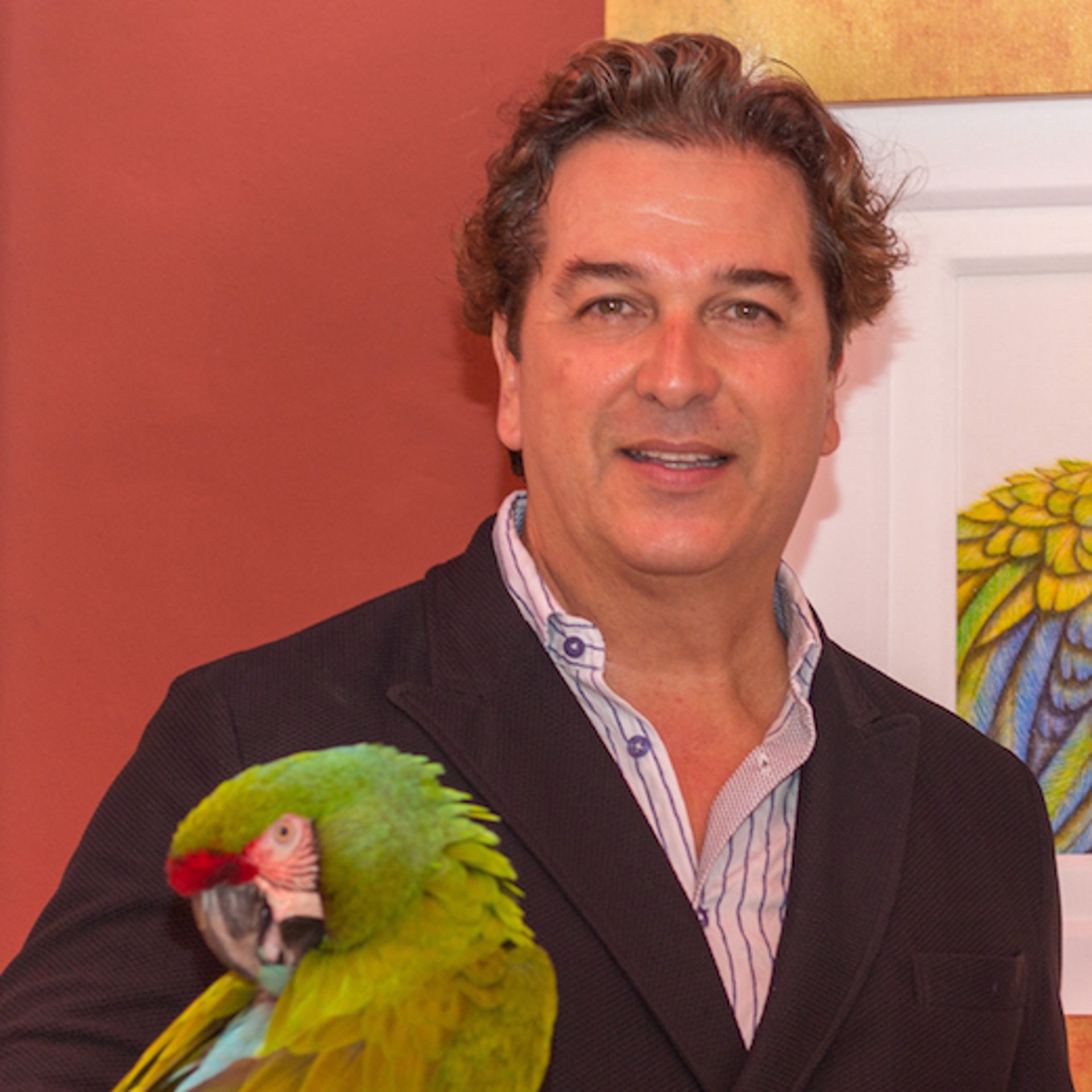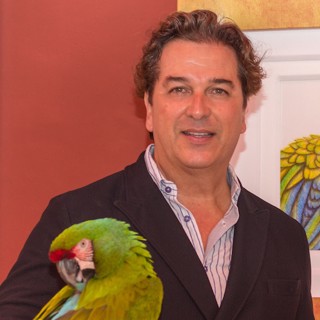 Born and raised in Tampico, Mexico, Sottil has devoted his life to giving voice to the emotions of nature's beauty. He enjoys a special relationship with the splendid wealth of his native flora and fauna that he likes to share with the world through his paintings, as well as his Talavera sculptures and leather creations.

With the purpose to capture his enthusiasm for nature, Sottil created the internationally renowned process of painting that he named Naturalismo, 30 years ago. His originality of expression is a song to life that has been heard, with melodic rhythm, around the globe, to the extent that a number of notable universities have now incorporated Sottil's Naturalismo into their academic curriculum.

Given his mission to recreate the way nature feels, not necessarily the way nature looks, Sottil photographs, takes meticulous notes, and contemplates the exuberant habitat of his subjects, collecting natural pigments of unparalleled depth and intensity from the same environments where his studies take place.

By using colors extracted from nature itself, like the penetrating blue from the cochinilla insect, dramatic purple hues derived from the beet vegetable, and invigorating orange tones extracted from the achiote seed, among many others, Sottil allures our appetite for the splendid beauty of our natural world. The exuberant fauna, masterfully depicted on his canvas, come alive to interact with the viewer, reminding us of how much there is to learn from different animal behavioral patterns, thus becoming a subtle mirror of the virtues humanity should strive to pursue.

Sottil's latest proposal towards achieving his purpose is for his paintings to become an opportunity to explore nature's beauty, through all five senses simultaneously. With this in mind, he has created a first-of-its-kind program named "Art of Delectable Beauty" using pigments derived from the subjects found in his compositions, like the deep rich red extracted from the Jamaica flower. These are colors that are not only captivating to look at, but you can smell and taste them while you contemplate each work of art. Through colorful and delectable cocktail and culinary creations, Sottil takes us through a mesmerizing journey where you get to explore not what nature looks like, but how it truly feels. "To view a work of art that you can touch, smell and taste are to embrace nature's soul."

Sottil's creative sensibility has evolved to vast levels of the imagination, to the extent that he is the first Latin American painter to be invited by the Walt Disney Company to become an official artist for Disney Fine Art. The proposal was to merge the captivating artistic expression of the Naturalismo process with the magic of Disney's legendary stories.

Sottil is represented by 14 galleries internationally including three of his own located at Disney, Orlando; El Paraiso De La Bonita in the Riviera Maya, Mexico and El Madrigal in Cuernavaca, Mexico. His works form part of over 3000 private and corporate collections around the globe, including two that make the list of the world's top five: the King Fahd's Royal Palace collection of Saudi Arabia and the Tupperware corporate art collection, in Orlando Florida.
Sottil's Naturalismo paintings renew and restore our enthusiasm for living in that you cannot only view them, but you can smell and taste nature's mesmerizing beauty, simultaneously. They celebrate the human spirit of all things that excite and enchant.

Sottil was recently appointed as the Minister of Arts and Culture for his home state of Tamaulipas, Mexico, and is looking forward to using his artistic skills and knowledge to make a difference within the community.
Read More